Novel Tees is a 100% Australian owned company who specialises in supplying promotional and corporate products and uniforms.
Based in Melbourne, we have a proud history of producing quality products for national distribution, within tight deadlines and adhering to your budget.
Novel Tees started its journey as producers of promotional t-shirts in 1995, since then we have expanded our business and product range to approximately 5000 lines.
While we are 100% Australian owned, we have an extensive network of both local and international sourcing agents that enables us to provide our clients with quality, unique products within tight timeframes and within budget.
Our established distribution networks also enable us to deliver products to the local market as well as direct to your international offices.
We will work with you to ensure our product designs fit with your marketing strategy and result in increased brand awareness, which in turn will drive sales.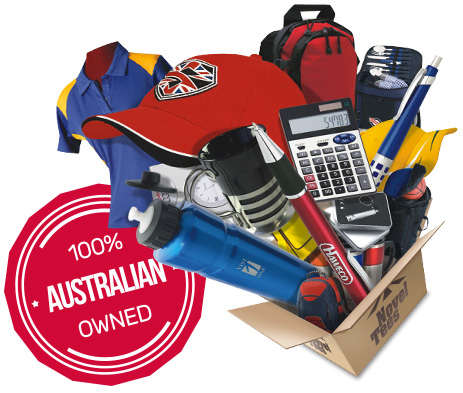 Social Compliance
As a distributor of promotional products and apparel Our Supplier Code of Conduct includes the following guidelines:

1. Business Integrity: We expect our suppliers to conduct their business with integrity and honesty, and to comply with all applicable laws and regulations.
2. Environmental Management: We expect our suppliers to minimise their environmental impact by implementing sustainable practices and reducing waste, pollution, and greenhouse gas emissions.
3. Labour Practices: We expect our suppliers to treat their employees fairly and with respect, and to provide safe and healthy working conditions. We do not tolerate any form of forced labour, child labour, or discrimination.
4. Associate Health and Safety: We expect our suppliers to prioritise the health and safety of their employees and to comply with all applicable laws and regulations related to workplace safety.

As a Service Driven Company, we believe that our suppliers play an important role in helping us achieve our goals of providing superior customer service, honesty, and integrity. By adhering to our Supplier Code of Conduct, our suppliers can help us maintain our commitment to ethical conduct and environmental responsibility.